Production stream
Production stream
A number of various-sized and highly precise parts are made on site. Our plastic molding department has a great number of high-tech machines to meet production demands. The metal stamping department produces the main chassis as well as many other smaller components. Printed Circuit Board (PCB) assembly line uses "automatic" as well as manual methods to create main circuit board.
Contact Image Sensor (CIS), an indispensable part of Multi Function Printer (MFP) and Scanner, needed to be produced in clean room by high-tech machines. And then, our "Cell Production system" takes in house and out-sourced parts for assembly and final package. Finally, finished products are moved to shipping area for exporting to all over the world.
In addition, we are step by step increase no. of in-house parts in our products by actively try new in-house production technology and expand co-operation relationship with domestic supplier to aim enhancing our goal " Bring Made in Vietnam products to market".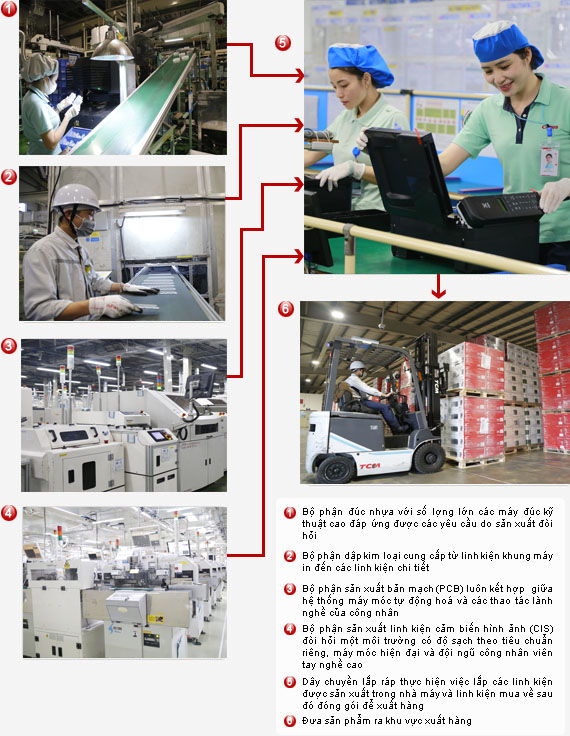 Quality Assurance
Aiming at the target of "NO DEFECT", we have built up a quality management system, which strictly observe all Canon standards. We always set higher and higher target for quality.
Before parts are put into the production lines the Material QA section is in charge of the inspection for all materials and parts purchased from domestic and overseas suppliers, as well as, parts produced inside the factory.
Product QA carries out inspections during the production process; checking the printers functions at different temperatures and humidity conditions, also for "heat-shock" during shipping. Printers are put through vibration and drop test to be sure that they remain in good condition and print quality after being transported or used in abnormal conditions.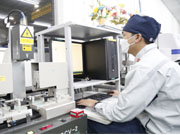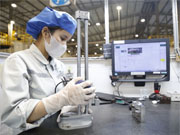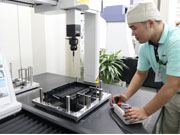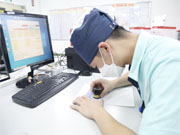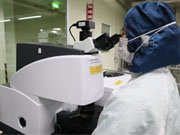 Environmental Friendliness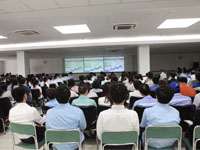 In order to preserve the nature environment of Vietnam and the world, we manage to recycle 100% of our plastic, steel and paper waste. Also, we utilize a water-less cooling system for our molding machines; water free washing system in our Metal Stamping Department and Pb free in Printed Circuit Boad Department.
Together with in-house environmental protection, a program named "Green procurement" is applied to our suppliers. Throught it, they have to comply with all strict environmental standards made by Canon and Vietnamese Law. So that, all parts before loading to our factories are ensured as "green products".
In October 2003, CVN passed final inspections for the awarding of certificates for ISO 9001, quality management system and ISO 14001 for environment management system.