Social Activities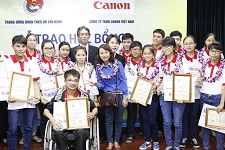 Together with the production activities, Canon Vietnam has constantly promoted its social contribution activities towards "Kyosei" philosophy - "All people, regardless of race, religion or culture, harmoniously live and work together into the future." The social activities of Canon Vietnam consist of 4 major topics: Preserve environment & culture; For the next generation; For the industrialization; Smiles to everyone.
Topic "Preserce enviroment & culture"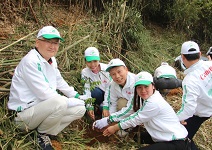 In this topic, Canon Vietnam reaches to two objectives: protect ecological environment and preserve cultural value of Vietnam. The company has been donating to typical cultural activities of the country. At the same time, the company also implements the environment education program for primary schools' pupils and actively participates in environment protection campaigns to raise awareness about environment protection. Through these activities, the company wants to express high respect for the nation's cultural quintessence and determination in creating a green and clean environment.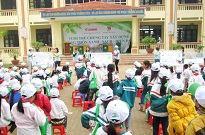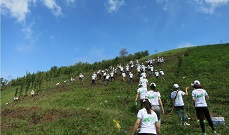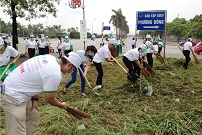 Topic "For the next generation"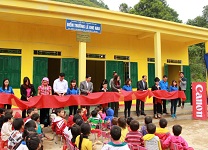 Being deeply aware of the significant role of the young generation future masters of the country, Canon Vietnam has been always giving top priority to nuturing and supporting for their development. Accordingly, the company often holds a great number of projects to improve the studying and living conditions of the children, making contribution to the implementation of the task of educating and fostering the future generation of Vietnam.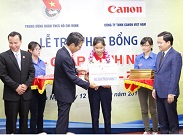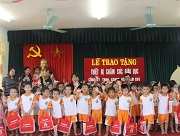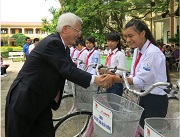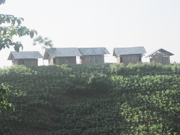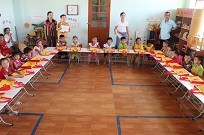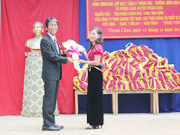 Topic "For the industrialization"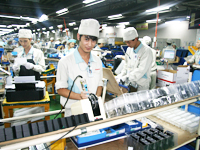 Besides production activities, the company also actively participates in seminars on supporting industries…For the Vietnamese students, regarded as core human resource for the national industrialization & modernization cause, the company has sponsored many research, cultural activities and scholarships. Until now, the company has handovered more than 900 scholarship sets for students in high schools. With these activities, Canon Vietnam is considered as one of the companies making significant contribution to the industrialization Cause of Vietnam.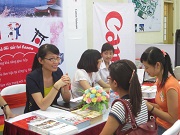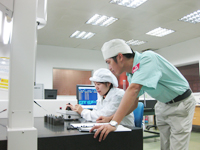 Topic "Smile to everyone"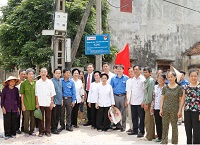 With its deep sympathy with the unprivileged in the society, Canon Vietnam has held many activities to relieve their burden in material and spiritual life. Annually, many donation gifts are delivered to the unprivileged nationwide by the company. The ultimate goal of these activities is to make them feel more confident, optimistic and to bring them more smiles.